Post by PleasantMemories on Nov 19, 2010 15:46:58 GMT -5
B:
I never planned on adding this set because we have several sit-upons and the lantern from the 1998 Orienteering Accessories. However, I purchased this set a few weeks ago after succumbing to a discount and peer pressure (
). Unfortunately the set hasn't seen any playtime and I probably should've passed on it.
As you probably know, the set contains a lantern, bandanna-print sit-upon, music book, book of ghostly jokes, two camp patches, and a can of bug spray.
Lantern
: The lantern is fairly realistic looking and is definitely the highlight of the set. At about 3 ½ inches tall, it's a fairly substantial piece. However, it doesn't appear too large next to the dolls and can be held with a little work. Like the description mentions, the lantern really works and takes 3 AG13/LR44 batteries.
I can envision numerous play, photo story, and display scenarios that could include this piece. It also seems like the lantern can double as a nightstand lamp. One feature that I especially like about the lantern is that the handle can be secured to the top of the lantern. It makes easier to store and is nice detail.
Bandanna-print sit-upon
: The 5 x 5 inch bandanna-print sit-upon has quite a cute print and is a decent alternative to the larger, more expensive camp chairs. It's kind of crunchy, but that seems fairly typical for outdoor cushions. I especially like that it can easily be squished into a doll backpack with some other doll accessories. Also, it's nice that sit-upon can double as a pillow, since they haven't been included with all the past sleeping bags. It would have been really great if they would've included a second sit-upon, since camping is often a social activity.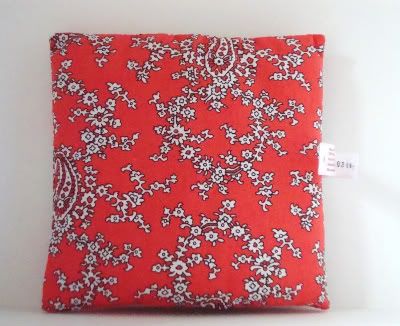 Books
: The books aren't really anything special, but I like that the mini AG books actually include stories/jokes/activities/etc and aren't just blank pages. The song book should've probably been included with the campfire & treats set, since it includes the songs that the campfire "sings". I don't really envision it seeing a lot play, since many girls are very familiar with the songs.
The joke book is kind of cute in a cheesy way and I can see my daughter reading us the ghostly jokes. How else do you find out what kind of music ghosts dance to or what they play at recess?
Answer
a.) Soul Music, b.) Hide-and-Shriek
Bug Spray
: The bug spray is a nice detail and is fairly realistic looking considering that it's molded plastic. While our dolls probably won't need bug spray too often, it's something different and I can see it getting played with on occasion. It would be nice if the piece was just a tiny bit bigger so that the dolls could easily hold it.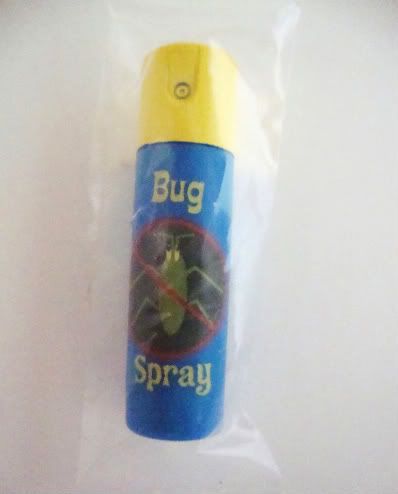 Patches
: It seems like some girls would really like the patches, particularly if they're in scouts or go to camp. The "Pine Lake Summer Camp" and "Nuts for Camp" patches look like real camp souvenirs. I suppose dolls could also earn them like scouting badges. However, I would be surprised if ours aren't almost permanently relegated to the box of instructions and other doll paper pieces (not that these are paper).
All things considered, I don't think I would pay $24 for this set. Compared to some of the other similarly priced sets, this one doesn't have as much play value in my opinion. Also, I think this set is more useful if you order or already have other camping items; it doesn't really stand well on its own. However, at the right price, it may be worth getting, particularly for the lantern.