Post by American Girl Rescue on Apr 17, 2008 13:36:12 GMT -5
*Kaya's meet outfit can be seen in all the Kaya books*
Her outfit consists of a deerskin dress trimmed with fringe, including a strand of porcupine quills and pretend clamshell beads. Also included is a belt, moccasins and real shell hair ties.
Originally Kaya's meet belt was not velcro and you had to untie it from the front to take it off and on. The current belt is an imitation leather strap with a permanently tied suede lace in the front and has a velcro closure in the back.
Re-issue meet belt
Her dress is 90% real suede with fake porcupine quills that decorate only the front of her yoke. I have noticed that the first issue dress was made with a straight shoulder seem with just an opening for a neck hole. The meet dress was improved later with a more curved shoulder seem and rounded neck opening.
2002 Dress/2007 Dress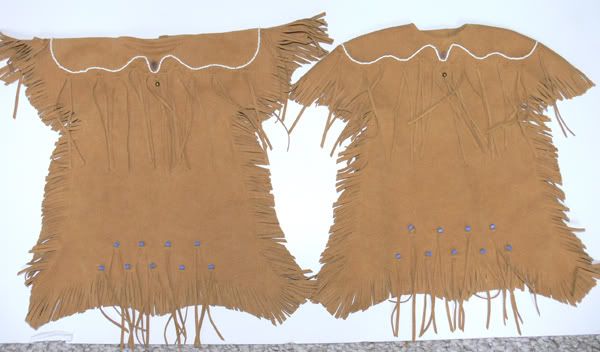 2002 Dress/2007 Dress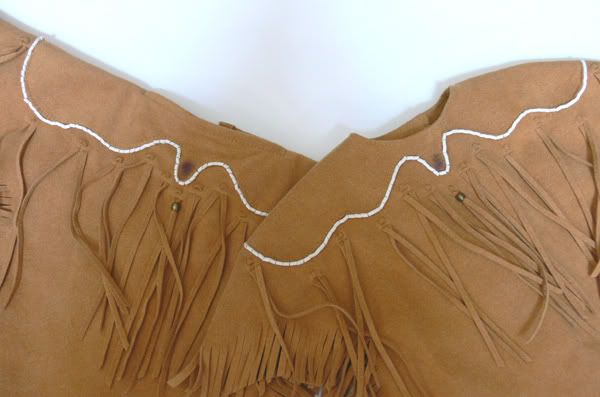 2002 Dress/2007 Dress
Her moccasins are the same suede as her dress and fit very snuggly on her feet. They haven't changed since the first issue.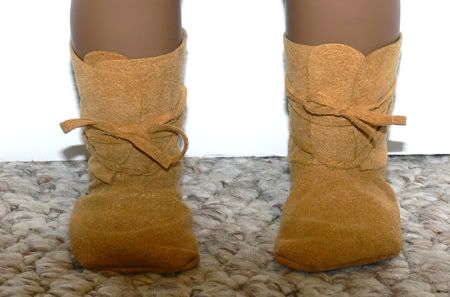 meet moccasins
Her braids are embellished with real shell hair ties.
2002 Kaya
Referring to the 'spot' on the center front of Kaya's meet dress on the yoke just above the bead work. It is supposed to be there.
It says in the book
Welcome to Kaya's World
: "To make the yoke, or top part of the dress, women folded the tail of the deer over and sewed it down. They left on the tail as a sign of respect for the deer."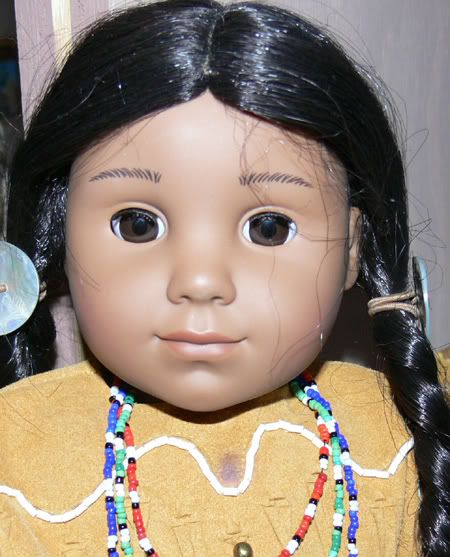 2007 Kaya - deer tail spot on meet dress