Post by ksami on Jul 30, 2014 19:20:45 GMT -5
The Central Park Sleigh is big, sturdy, and very heavy! Although it's not very practical because of its size and its specifically Christmas colors, I'm glad I picked this set up. I got mine direct from AG in either 2004 or 2005.
The red body is wood and the green runners are metal. The seat is not very squishy-soft, but it is nicely upholstered in a quilted green velvet. There is a tag sticking out, but that's usually hidden by the dolls' legs and the blanket. I'm not 100% sure, but I think the silver accents are plastic or some kind of resin.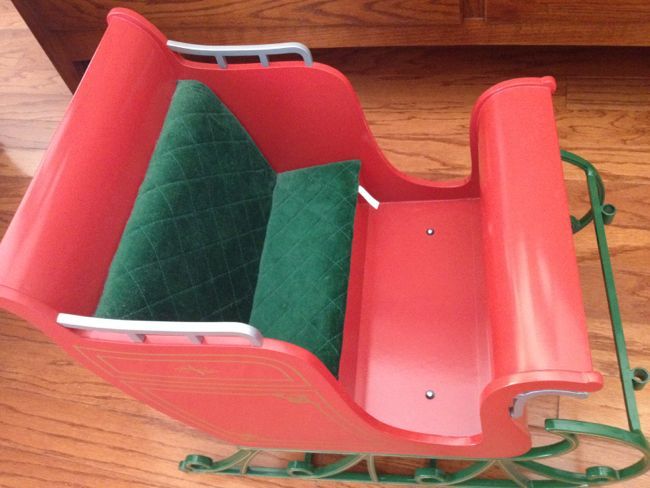 I purchased Penny (aka American Girl Horse) to "pull" the sleigh, since she was the one advertised to go with the set, and there weren't that many other options at the time. Penny looks very nice with the sleigh.
The poles that attach the horse to the sleigh are plastic with small metal bells that really ring. I've heard some people have had trouble with bells or clappers falling off, but that has not happened with mine yet. The black harness straps are some kind of thick synthetic material; they are definitely not real leather. The straps are a quite complicated, so a younger child may need help with this. The straps in my set are VERY tight on Penny, so it takes some manhandling to get everything secure.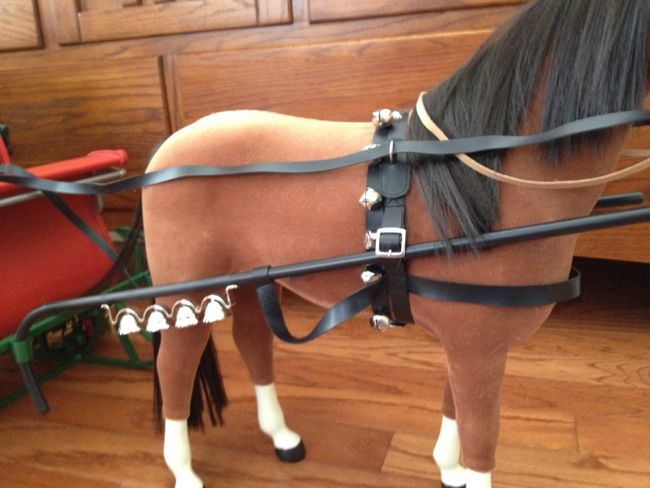 The bridle and reins are of the same material as the harness. It fits Penny's head well, but she unfortunately has other reins permanently bolted into her mouth. It doesn't look very nice with the sleigh bridle and reins, but I don't want to remove them so I try to ignore them as best I can. Something to keep in mind when you're choosing your horse.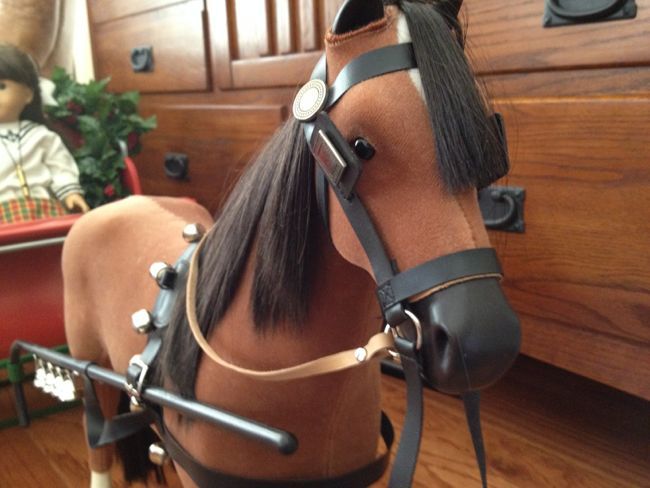 Here are a couple of pictures for size comparison. The sleigh with all the trimmings is just a little bit longer than a yard.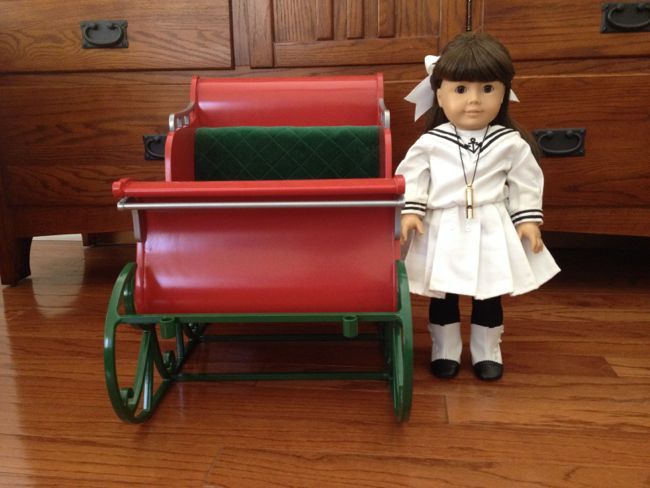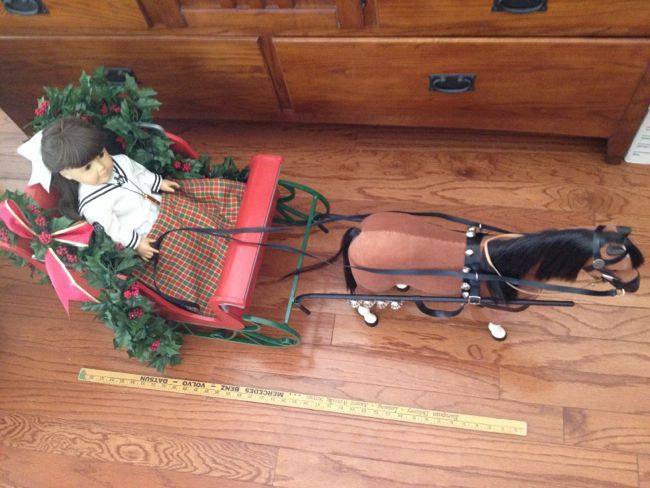 Lastly, the set comes with two long garlands (one has a big red bow) and a small blanket. The garlands are rather awkward to work with, and the fake red berries like to fall off, but once you get them on it does make the whole ensemble look much more festive. The blanket is a plaid flannel on one side and a nobby black faux fur on the other. It's great except I wish it were just a little bit wider.
The seat can fit two dolls snugly. Samantha and Kirsten are wearing their summer outfits because these pictures were taken in the middle of summer, but you get the idea. :-)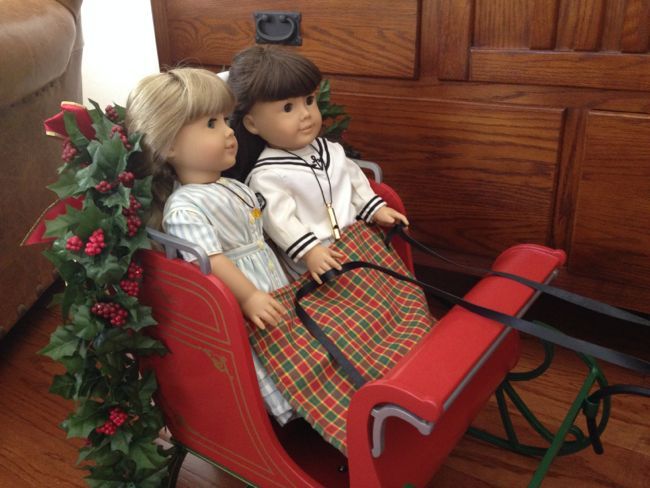 I give the sleigh by itself an A+ because it is such nice quality. The accessories get a B; the harness is so super tight on Penny, the fake leather feels very fake-y, and the blanket isn't quite wide enough.
One final note--once you get your horse all attached, I would NOT recommend trying to pull this across the floor during playtime. Something might break. I would recommend this as a display set only.