Post by American Girl Rescue on Mar 20, 2008 11:01:19 GMT -5
*revised in 2012 to not include the metal tray*
price and item code remains the same. Retired 2013
Julie's Room Accessories
Item# F6334
$38
"When decorating, Julie chooses fun, versatile items to make her new bedroom feel like home. Julie creates a comfy after-school hangout with her new room decor:
* A furry foot-shaped rug from Mom's store downstairs
* Modular shelving that she can mix and match into bedside tables, storage drawers, or even a coffee table
* An egg-shaped terrarium with silk plants inside
* A metal tray of after-school snacks: pretend Jiffy Pop® popcorn, a plastic pitcher with a removable lid, and two plastic cups for preparing the pretend orange drink mix"
Wonderful stuff for Julie (or anybody who likes retro) This has so many pieces and the tables are individual so you can mix and match any way you want to.
The tables are thick, sturdy plastic. They measure just over 5" high by 5" wide and 5" deep. The legs are removable, just like those plastic tables you can still buy today. The drawers are the same width and depth and are 2 1/2" deep. They slide in and out easily.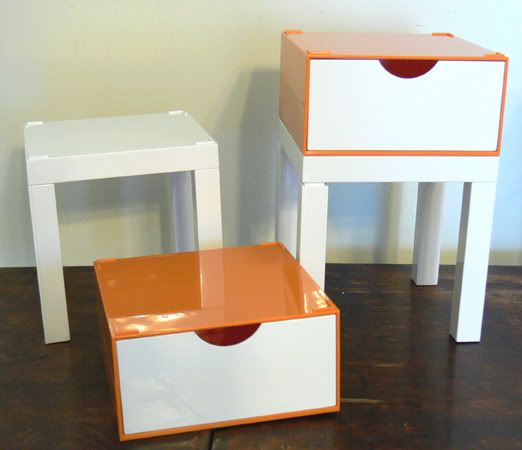 Tables/drawers are individual for easy re-arranging
The terrarium is one solid piece that is hard plastic and very sturdy. The little silk plants inside are very life-like. It measures 5 1/2" tall.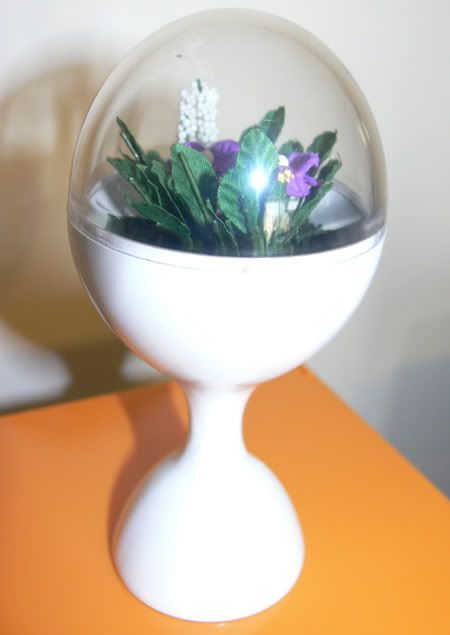 Terrarium
The pitcher and glasses are thick plastic. The lid to the pitcher comes off. The pitcher stands about 3 1/2" high and holds about 1/2 cup of liquid. The glasses are almost 2" high.
Pitcher and glasses
The tray is heavy, thick metal and the same shape and design as is typical of 70's trays. It measures 7" x 5".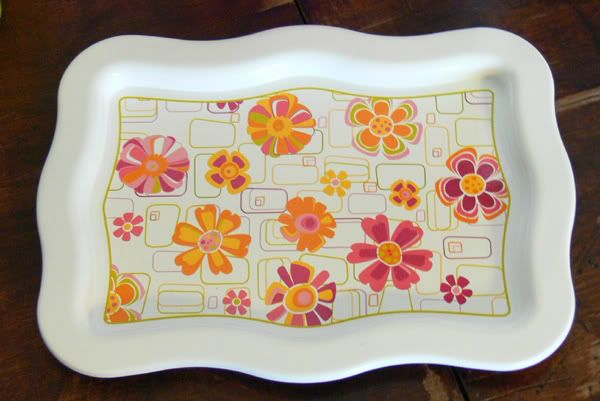 Groovy metal tray
The Jiffy Pop is solid, heavy plastic. It looks very real and is the cutest thing in this set. It is 2 1/2" tall by 4" in length (counting the handle)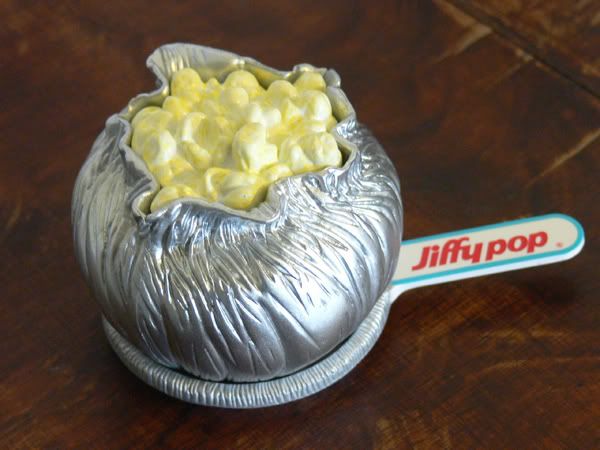 Jiffy Pop
This little container of orange drink is hollow, thick plastic but the lid does not come off. It even lists the directions to make orange drink on the back. It is 2 1/2" tall and 1 1/2" in diameter.
orange drink mix container
The foot rug is so perfect! (mine was pink though). It is fur with felt backing. It measures 10" long by 5" wide. Absolutely adorable!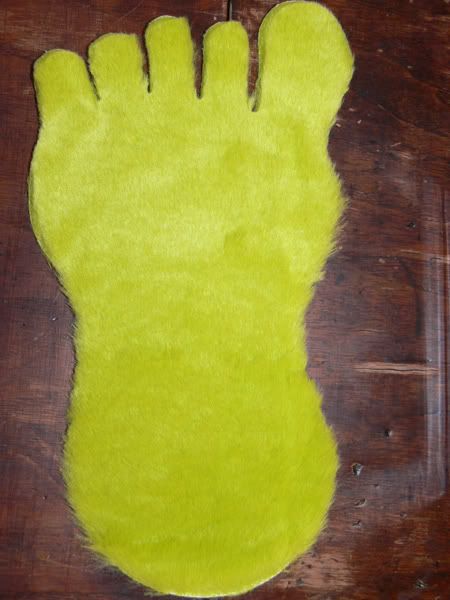 stylish foot rug
All together everything is worth the price.
Lots of things to move about and play with. All the girls love it. Grade A.
Julie and her room accessories (size comparison)