Post by AmericanNurse on Nov 17, 2015 20:43:53 GMT -5
"In the 1950s, getting curls took all night! When Maryellen wants soft curls in her hair, she puts curlers in before bed—and then takes them out in the morning before school."
My mom was a teen in the 1950s, so I asked her, "Did you use hair curlers that look like the ones American Girl has for Maryellen?" She said yes! Then she surprised me and got them for my Maryellen for my birthday in September. Here is my review of the set: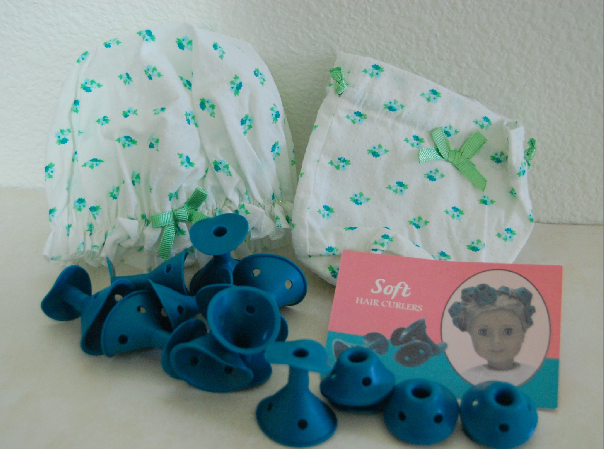 The set includes:
*12 soft curlers, possibly made of silicone, greenish-blue in color. They are indeed soft and flexible, and hold their shape when folded down.
* 1 hairstyling instruction card. It is cute how they use a different AG model on the front side of the card wearing the curlers. On the back side (see next picture) are the directions - no words, pictures/drawings only. The drawings are fairly self explanatory, but I for one would prefer a combo of words and pictures, plus a link to a YouTube video.
* 1 drawstring storage bag. This is made to match Maryellen's Pajamas; same fabric and same ribbon trim, and of course, a bow.
* 1 cap. Also made of the same fabric and ribbon as Maryellen's Pajamas. It is big enough to wear over the curlers and all of her extra hair.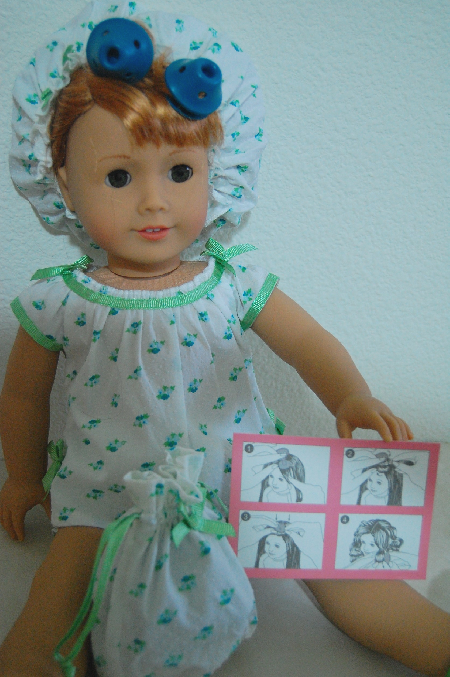 Here is a picture of Maryellen wearing a couple of the curlers and the cap. There was room for all of curlers in the bag, so it makes a nice storage piece when you aren't using them. You can see the instructions on the back of the card. I followed the instructions, but the curlers ended up dangling after a few minutes. The two shown stayed in the longest. They seem to work best with a small amount of hair.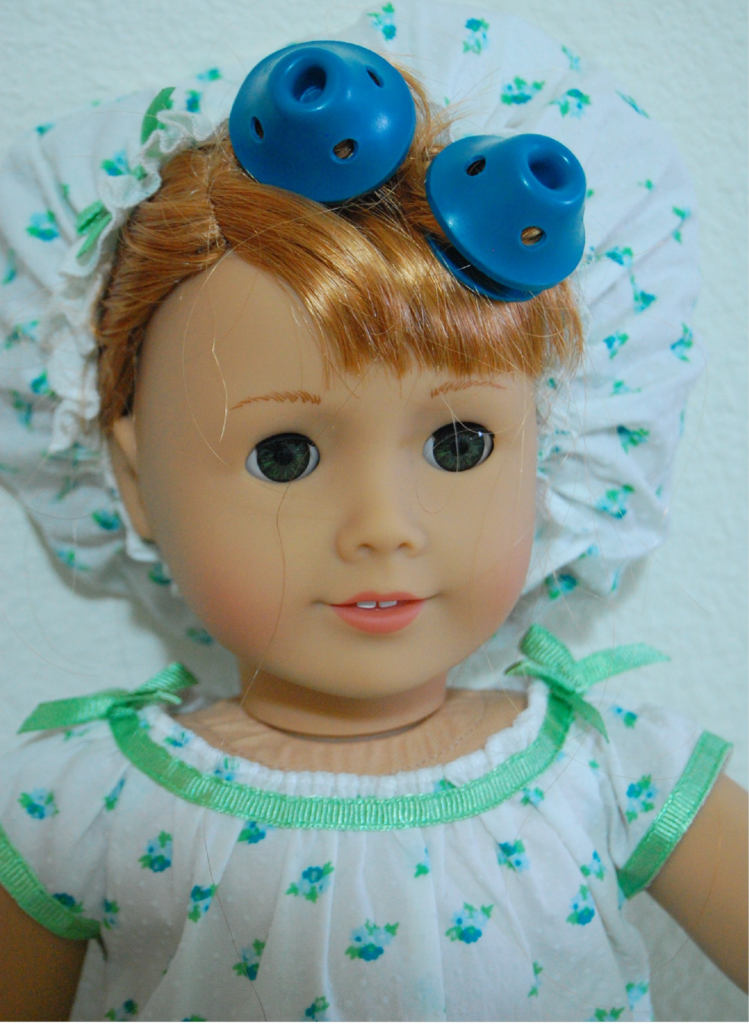 A close-up of the two rollers I successfully used (and a few strands I missed - oops).
A view of the set with the pajamas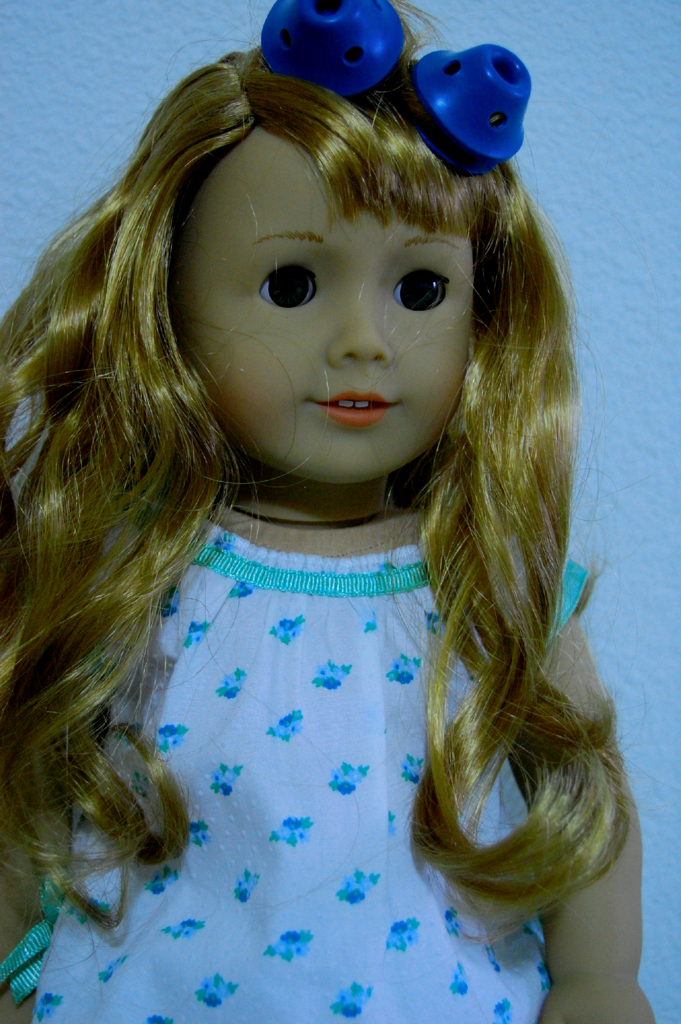 The curlers did provide a bit of extra curl after 20 minutes; since there aren't enough curlers to set all of her hair in at once, I only did some front and side sections. Maryellen's hair has some curl to it, and mine was quite wonky after taking her ponytail out for the first time, but I did see a difference after a very short set. (The colors are off in this picture (low-light kind of day)- the curlers are not purple! They are dark green, as shown in pictures before this one.
Overall, it is a cute, well-made set. According to my mom, it is authentic to the 1950s. If you enjoy styling your doll's hair, you'll have fun using these curlers. I would have appreciated more detailed instructions, but I'm sure there is a video online somewhere that shows you how to best use these. Grade: A-