Post by QNPoohBear on Feb 2, 2021 22:28:28 GMT -5
This is a very nice piece and a welcome addition to any 19th/early 20th century parlor room. It's a low table, for afternoon tea, not a dinner table. It might make a good sofa table/side table in a modern room. It's made from wood, or so they say, The wood grain appears to be painted, it doesn't look or smell like wood but it's HEAVY! I was surprised at how heavy it was when I picked up the box. It's packed carefully in the box but I took it out and examined it carefully.
The tabletop is small but without the candlesticks and vase, it will hold two tea cups and saucers and a plate of treats or three-tiered stand.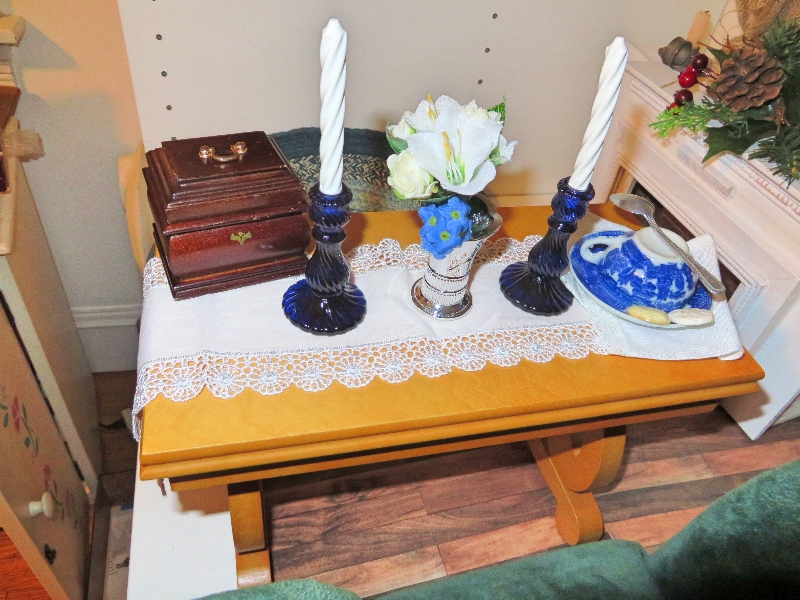 The table can be adorned with a lovely white, cotton table runner with crochet lace edges. Rebecca's handiwork or Bubbe's? I like to think Rebecca made the lace and Bubbe sewed the runner.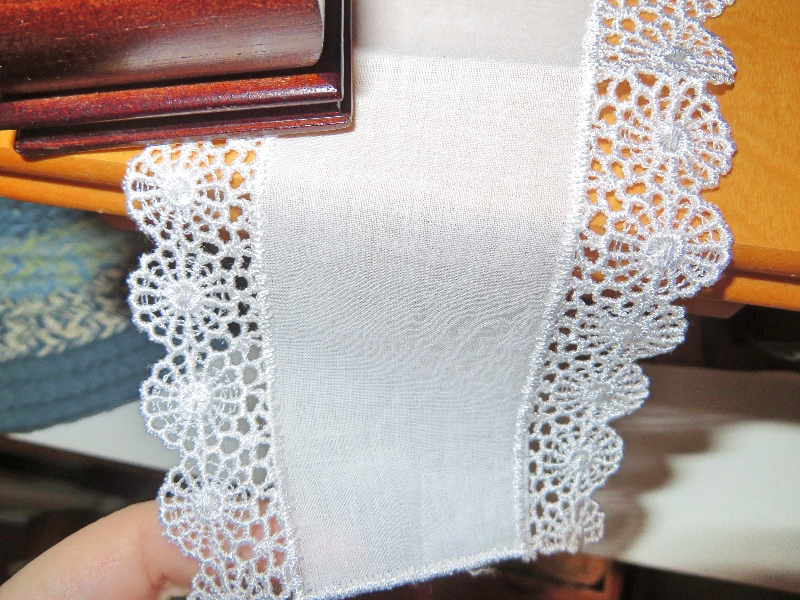 The vase is silver metal or plated metal. It's heavy with a raised design. It comes with faux flowers in Rebecca's signature blue and cream colors to brighten the room.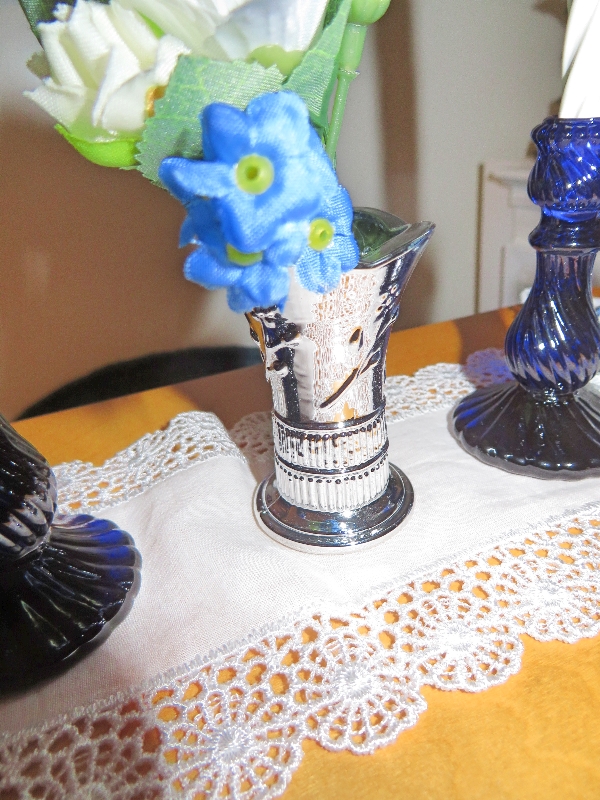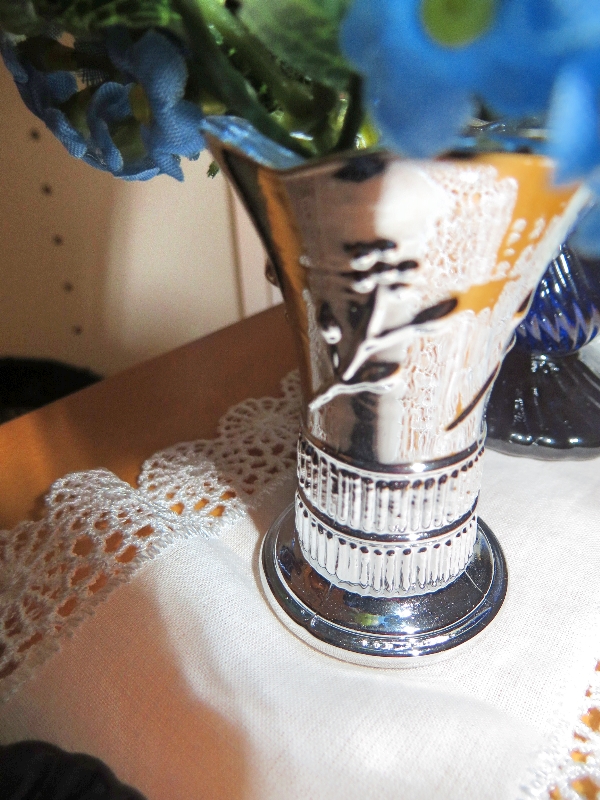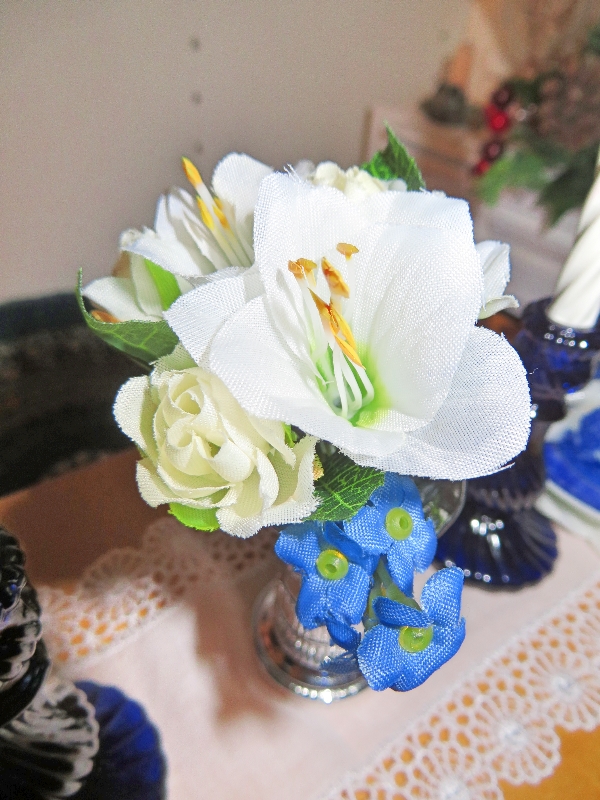 The blue glass candlesticks are my favorite part. They're solid. I dropped one and it did not break!! The design is simple but elegant. They're so pretty! The candles leave a lot to be desired. They're an attempt at plastic birthday candles. One is a tiny bit wonky but I'm not going to exchange it just for that. I am going to replace the candles with real ones anyway.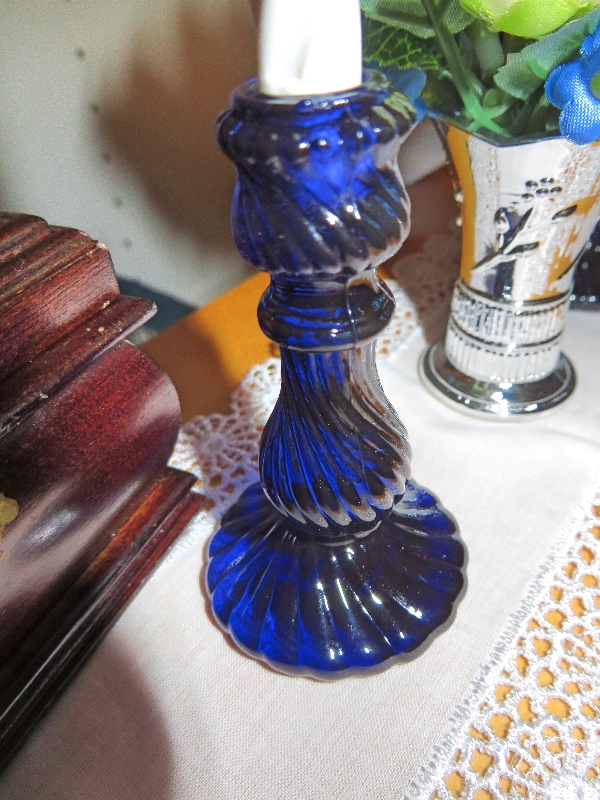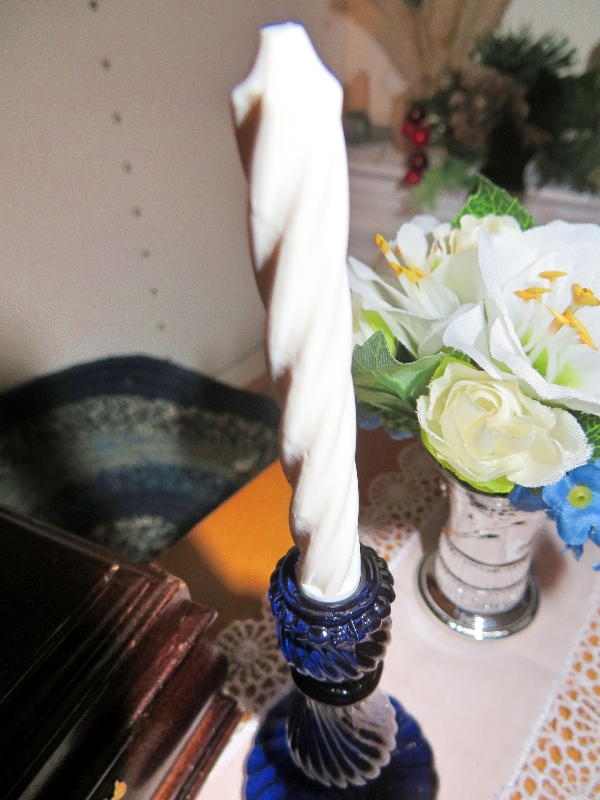 This table just fits my IKEA PAX small parlor room. It compliments the scene and gives it some depth to make it look more realistic. Without a doll, my dad said he couldn't tell the photo was a miniature scene and not human sized.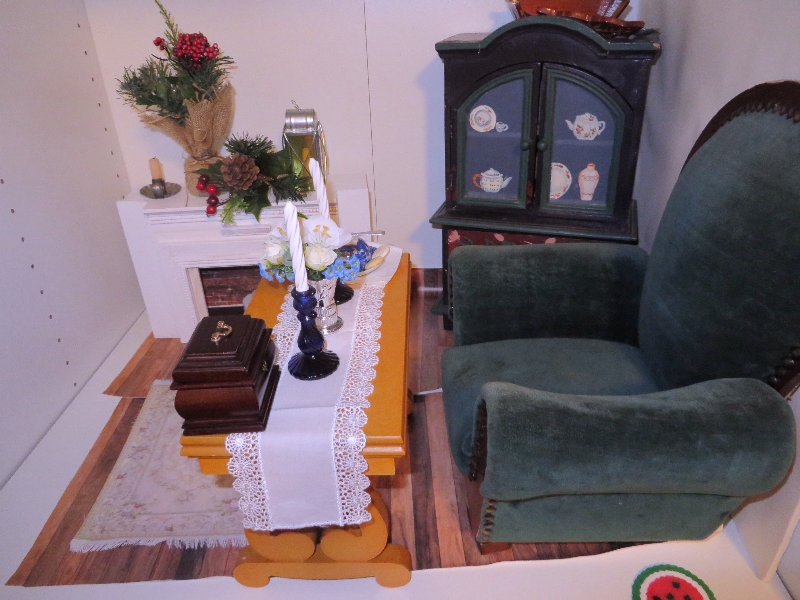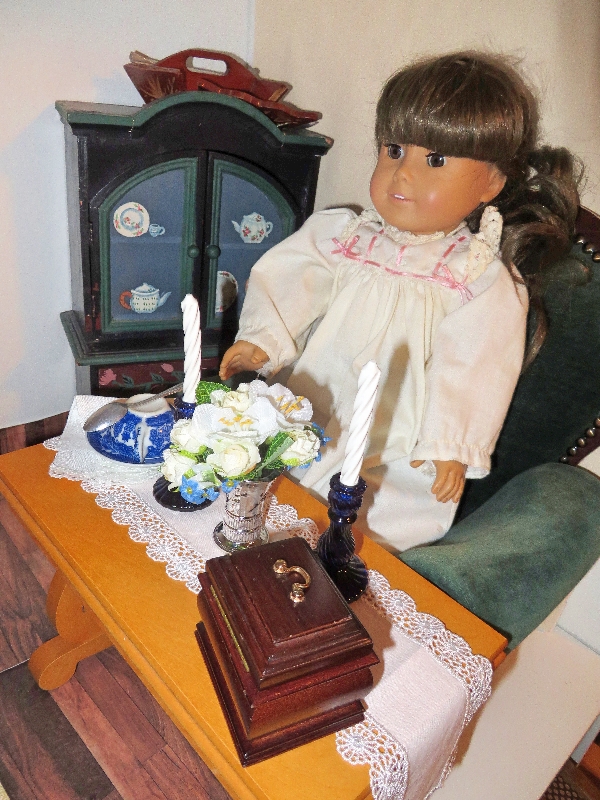 The underside of the table is stamped with a product number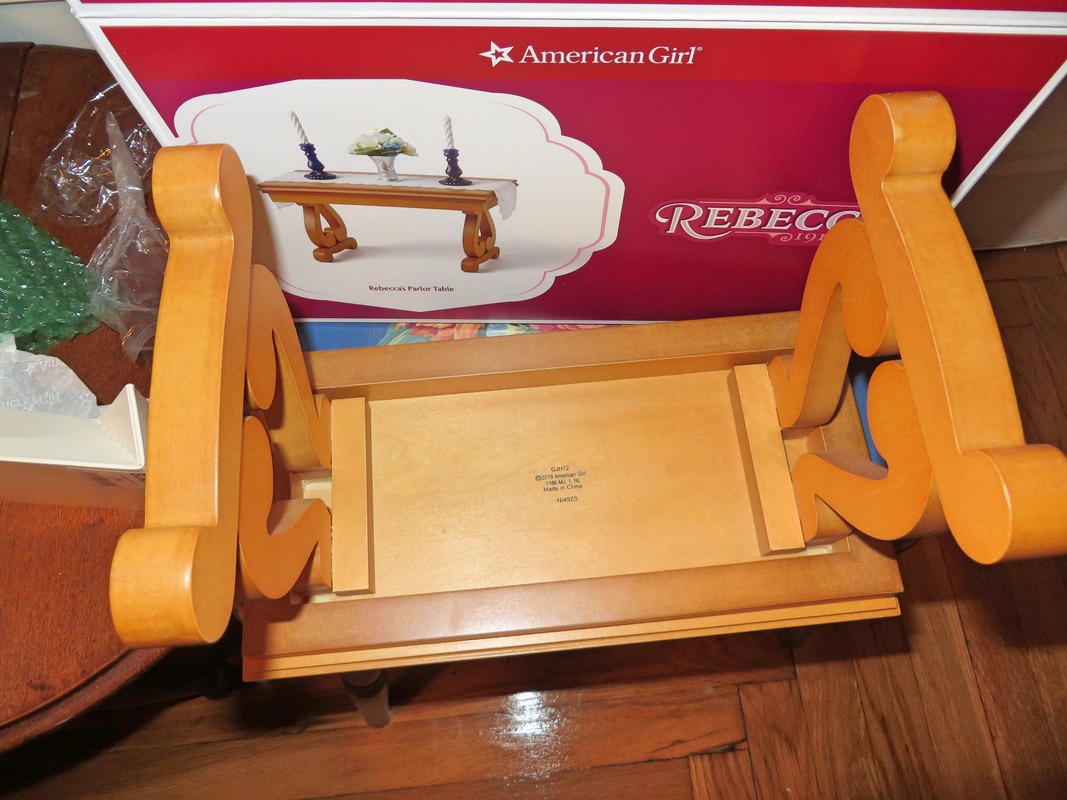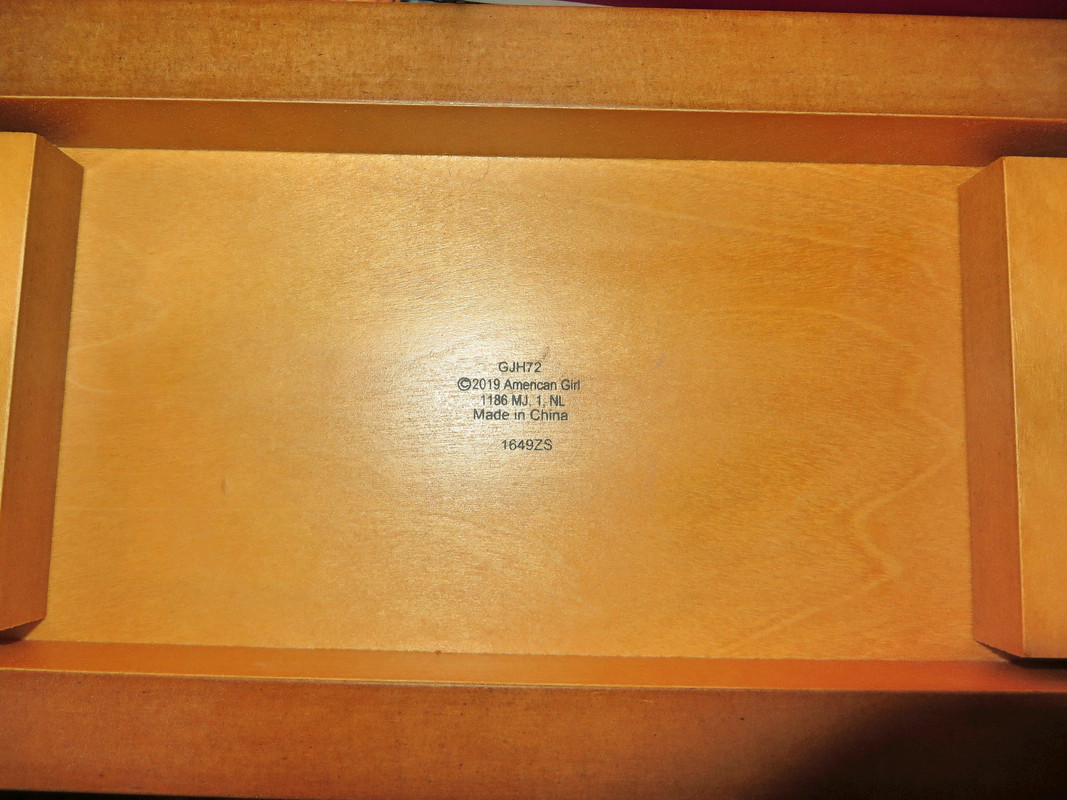 Grade: A
I ordered this with $15 in Rewards points. I think it's worth the price. Shipping is free so that's probably added on to the price. It's heavy and I'm sure it would cost a fortune to ship. Also, in the time of COVID, they got this shipped out the day after I ordered and it arrived less than a week later. I live in an urban area. I've never had an AG order in stock arrive in more than a week.