Post by EofA on Sept 25, 2009 12:22:01 GMT -5
This bedroom set is bursting with blossoms! It features:
A bed with an upholstered headboard that's embroidered with flowers
A reversible quilt—one side has a bold floral pattern, the other is printed with polka-dots
A soft pink mattress to sleep on
A lime-green bed pillow
A flower-shaped throw pillow to match
Product Specifications: W: 10" x H: 10 1/2" x D: 19 1/2"
Retail: $85
Hello, box of large.
Not much in you, box, but you're certainly packed solidly with the styrofoam spacers on the sides. No danger of this bed breaking loose.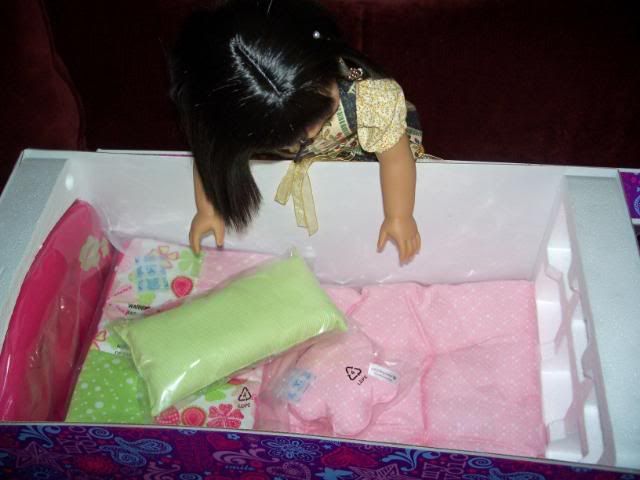 My daughter and I ogled this new bed shortly after it came out when we visited AGP, and I decided to order it later as a present for her. I briefly divested the box of its contents for some photos before stashing it in the attic for a few more months. Here's what I have for you:
The bed itself is quite heavy. I don't know what is under the padding, as it goes all around, but I'm going to guess it's a wooden frame. There are four little feet on the underside of the bed, so it doesn't sit flat on the floor. The feet seem to be on there solidly enough but it would be a pain if one came off.
Next up is the mattress. I am so very glad that AG has moved away from using those ugly muslin mattresses on JLY beds. This one is pretty with its pink/white dotted cotton fabric.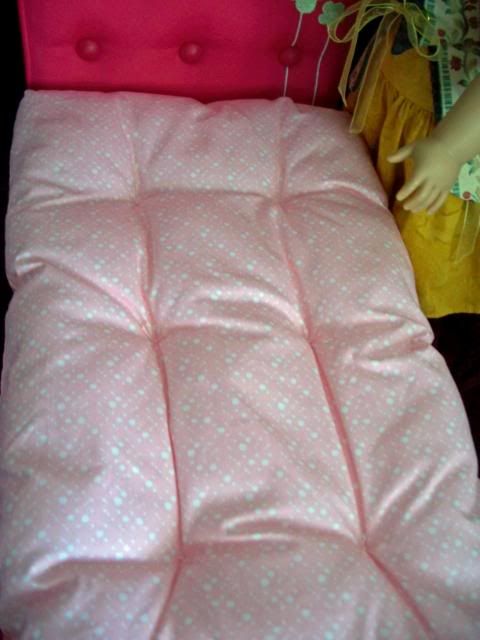 The headboard is a delight with its fuchsia padding and embroidered design. Cotton pillows are standard issue quality for AG.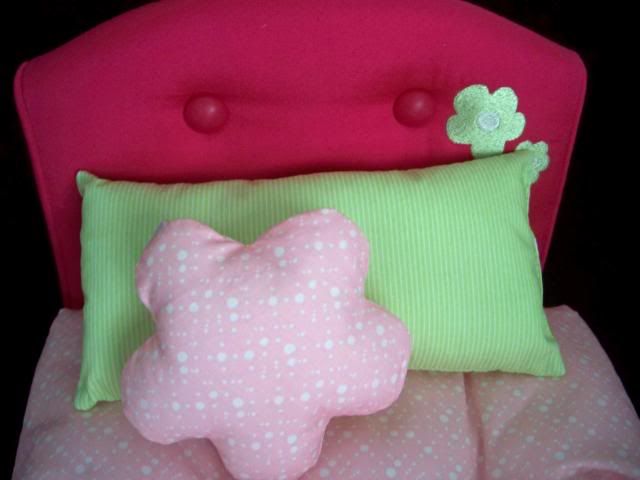 Here's a close-up of the quilt. It really
is
a quilt, not a printed-on thing like Kit's bedding. It has a scalloped edge and a minty green with white dots reverse fabric.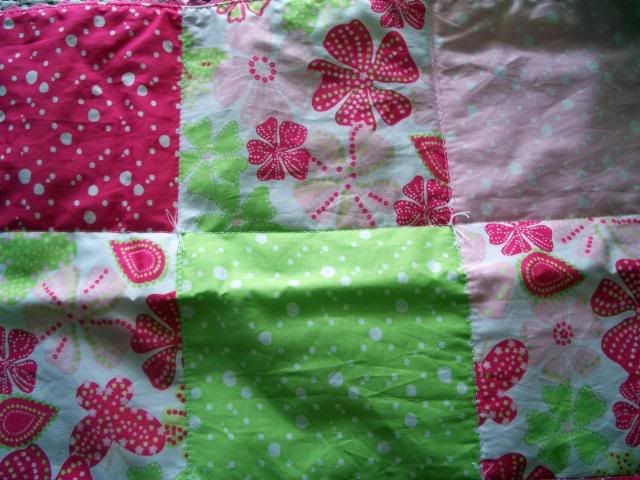 My doll Ava is exhausted from TLAPD revelry and collapsed on the bed, so here you can see comparative size. As with all AG beds there's not much space between the doll and header/footer, but then, AG never pretended to be making doll furniture to scale. Frankly, any bigger and I'd not want to store it.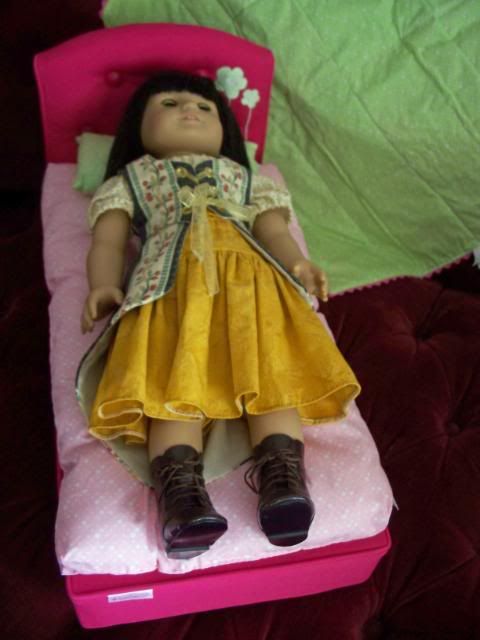 Some photos with the quilt follow. It is fairly stiff right out of the box and so sticks out a bit, but is nicely made and compliments the colors used in the bed. You can see the green reverse of the quilt, too.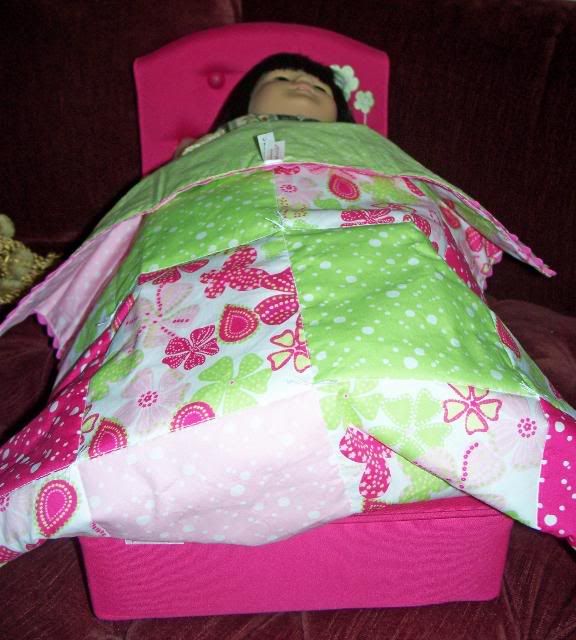 I can't find anything bad to say about this bed. I think it will offer a lot of play value, and I hope it will hold up. We have one of the old JLY trundles and while the extra doll sleeping space is nice, it is fragile. This bed is solidly made with limited opportunities for breakage. If you're not a fan of pink, it's not for you. But I personally think the palette is a great one; very tweenage and reminiscent of Pottery Barn and other high end bedding for girls. The set gets an A from me. I'd give it an A+ if it weren't so pricey, but thank goodness for the occasional AG discount code.