Post by Keri on Oct 27, 2007 23:06:44 GMT -5
Pidgetgirl - I think the patched are from the same screenprinted fabric, but cut from different places. On mine, you can see some of the words, but nothing about NOLA. It's more like the one on Anna's set, but a lot more faded.
As for other thoughts: I love how realistic the overalls are, with the pockets and shoulder straps and everything. I was afraid I wouldn't like the patch on the knee, but in person, it didn't bother me at all.
I do have a few concerns about this set, though:
-- The snaps for the shoulder straps were difficult to do/undo, though one was harder than the other. I always had problems with these things as a kid anyway, but that might be a concern.
-- You can adjust the length of the shoulder straps, but they aren't sewn onto the sliding bars or anything, so you have to be careful or the strap might slide out all together!
-- The velcro on the side, at the waist, doesn't work quite right on the left of my pair. The rough side is sewn down on only one side of it, and the free side got jammed under the fake button, or something. At any rate, it doesn't secure very well. I took a photo of it - it's not something to exchange the set for, but it might happen on someone else's and not be as minor a problem.
-- I didn't realize it, but the cap is sewn to the brim in one spot, to maintain the floppy look. I thought that was weird.
-- All the pockets on the overalls are real except for the one on the top with the flap. Also a bit weird, but understandable.
-- I like that the shirt has velcro on the cuffs AND a pearlized button! Very cool.
-- I don't like that the velcro on the front of the shirt only goes down partway, but the fact that it's on the front at all is
awesome
. I can see why the velcro would be short, though - any longer and it might be too bulky to wear with other jeans or shorts.
- You can see how it was stitched down.
- The underside - the edge was made to be contiguous under the brim, to help maintain the floppy look that way, too.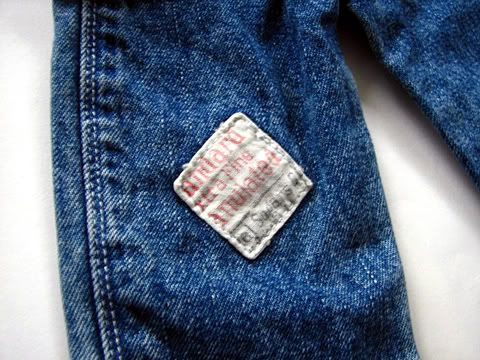 - The patch, for comparison purposes.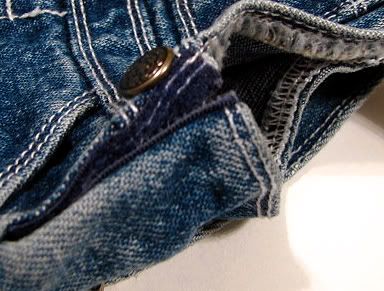 - You can see how my velcro doesn't secure all the way...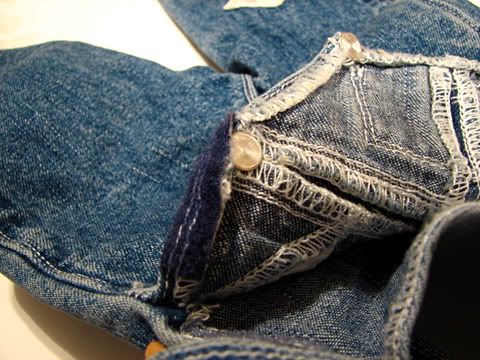 - ... because it was jammed under the button/rivet thing.
- Careful with the straps!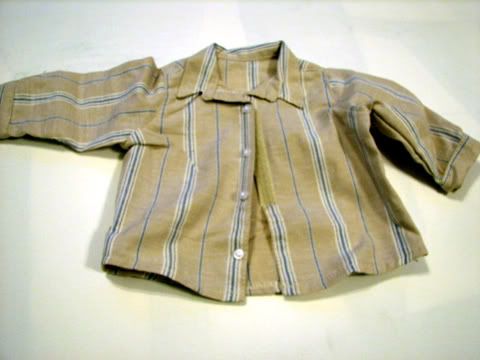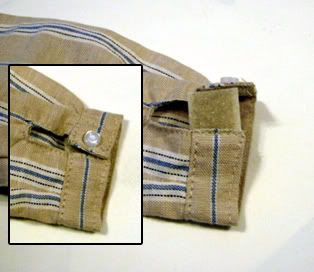 --- KERI